Meet Dr. Kevin Suntken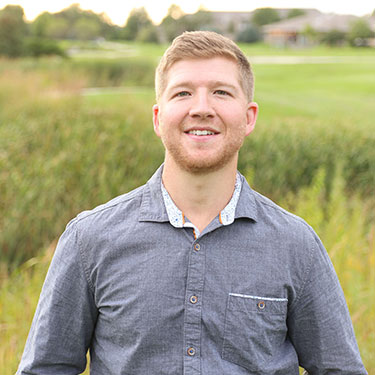 Dr. Kevin Suntken graduated from Palmer College of Chiropractic in Davenport, Iowa. From a young age, he has been passionate about helping others. It was following a football accident that he chose to pursue a career in chiropractic care.
Since beginning practice in 2016, Dr. Kevin has been committed to helping people live happy, healthy lifestyles without drugs or surgery. Today, he has had the honor of guiding men, women, and children of all ages and walks of life to better health.
A Story of Healing
Dr. Kevin's interest in chiropractic care began after an injury during high school football. Having separated his clavicle from his sternum, Dr. Kevin went to the hospital, was put in a sling, and told there was nothing else that could be done for his condition. Desperate for pain relief, he went to his chiropractor for help. Dr. Kevin's pain had decreased and his hope for greater comfort was restored over the course of a few visits.
From then on, Dr. Kevin was sure that he was meant to become a chiropractor. He wanted to help others experience the same long-lasting difference chiropractic care can make on overall health. Dr. Kevin enrolled in chiropractic college, and the rest is history.
Outside the Practice
When he is not busy at Suntken Family Chiropractic, Orange City Native Dr. Kevin enjoys spending time with his wife, Bre, and two dogs, Chevy and Gus. He can often be found building furniture and chipping away at various home improvement tasks. Dr. Kevin also proudly holds the title of Eagle Scout, the highest-ranking Boy Scout accreditation.
Your Trusted Chiropractor
If you are looking for a chiropractor you can trust with your health – you have come to the right place! Dr. Kevin wants nothing more than to help you live your life to the fullest.
Contact our practice to learn more about what we might have to offer you!
CHIROPRACTIC CARE »
---
Dr. Kevin Suntken | (515) 957-9700