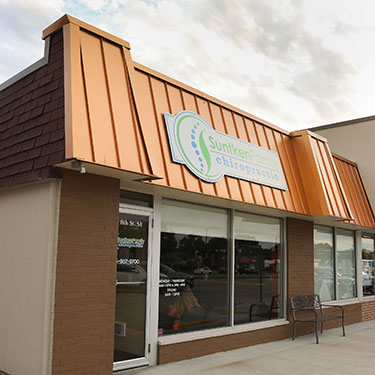 About Us
Established by Dr. Kevin Suntken, Suntken Family Chiropractic proudly cares for Altoona and surrounding areas. Our practice was founded upon belief in compassionate, natural healing. For this reason, we continuously strive to offer personalized, drug and surgery-free health care to all those in need.
With us, you can hope again. With us, you can heal. Learn more about our practice!
Holistic Health
Our mission is to educate and inspire the Altoona community to get on the path to well-rounded health. We want to promote healing and restore their health through gentle, organic chiropractic care. Through proper nutrition, regular exercise, and quality adjustments – we are confident that you can reach optimal health!
You deserve to live your best life! Let us help you feel better without relying on drugs or surgery.
Flexible Care
We understand that no two patients are the same. As needs and comfort levels vary, it is important to us that the care we provide is flexible in nature. To help as many patents as possible, we offer both manual and instrument-assisted adjustment methods. If you find that you may not be a good fit for one chiropractic technique, we can work with you to choose one that better accommodates you!
MEET DR. KEVIN SUNTKEN »
The Earlier the Better
Now is the time to take advantage of chiropractic care! The sooner you make the move toward increased well-being, the healthier you and your loved ones will be in the long run.
It is never too early to evaluate your whole health. We are glad to provide gentle chiropractic adjustments that are tailored to the individual. Get the whole family in to see us today! Contact our practice for more information.
Schedule Your Appointment!
You have nothing to lose when it comes to bettering your overall well-being. Take the first step toward whole wellness and schedule your appointment with us today! Our friendly staff cannot wait to speak with you.
---
About Suntken Family Chiropractic | (515) 957-9700